Registration Form
If you are new customer to Pet-Vet Animal Clinic and Grooming Salon, please be sure to download and complete the shot clinic registration form.
Attention Low Cost Shot Clinic Customers:
In order to provide half price vaccinations to the most pets during our Low Cost Shot Clinic, we are unable to perform a physical exam or any other services during this visit. According to Oklahoma State regulations, prescription medications require a recent client-patient-veterinarian relationship with a physical exam. Bravecto, Simparica, Credelio, Comfortis, Interceptor Plus, Trifexis, and Proheart are prescription medications that will require a physical exam and/or heartworm test with a doctor prior to these medications being prescribed.
Pets getting vaccinated at our Low Cost Shot Clinic do not receive a physical exam by a doctor therefore will no longer be eligible to purchase prescription medications prior to getting a prescription consultation exam.
If our doctors have not examined your pet in the last two years, we encourage you to take advantage of our $15 prescription consultation exam (with purchase of prescription flea & tick or heartworm medication). If you plan to take advantage of our Flea and Tick Sales on prescription flea & tick medication during our upcoming shot clinic, we would suggest making your $15 prescription consultation exam ahead of the sale to avoid any delays in the purchase of these medications.
Please call 405-733-4649 with any questions or to schedule your pet's prescription consultation exam. We appreciate your understanding and support in providing your pet the care they deserve and look forward to serving you.

---
Spring Low Cost Vaccination Clinic
Thursday September 24th 10am-5pm
For families with 4 or more animals, we have this afternoon set aside to get your gang accommodated. Please call to set up for an appointment on this day at 733-4649.
Friday, September 25th 9am-5pm
Saturday, September 26th 9am-4pm
On these days we will be offering the rabies vaccine, tag and certificate with booster shot (dog 9way/cat 4way) for ONLY $30! No appointment necessary!
Additional vaccines
Bordetella – $15
Feline Leukemia- $15
Canine Flu – $30
Additional vaccines will be offered, just be sure to let a staff member know at registration!
Call for more details: 733-4648!
Location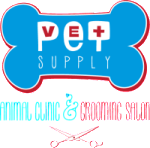 1215 East Lockheed Drive
Midwest City, OK 73110-5213
Flea and Tick Products
All Flea & Tick Products will be Buy 1 Get 1 50% OFF! You can mix and match anything for your animal, your house or your yard (the least expensive will be free.)