Low Cost Shot Clinic Process and Details
Thank you for choosing Pet-Vet Animal Clinic for your pet's needs! We are here to serve you! If you have any questions about the LOW COST SHOT CLINIC SALE please just give us a call at 405-733-4648.
LOW COST SHOT CLINIC PROCESS:
STEP 1: Registration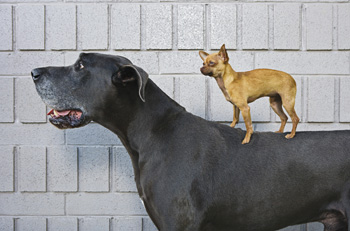 Registration will start outside under the tents. There will be two lines, one will be for existing clients and one will be for new clients.  If you are an existing client, we will update any information that needs to be changed (if needed) and give you a form to take to the register.  If you are a new client you will fill out the registration form (downloadable on the home page and our Facebook page) and then head inside to the registers to pay. Please make sure all information is filled out completely and legibly. If you don't know for sure the age or weights, just give us your best estimate.
On the registration form there is the option to get a $10 nail trim! If you would like this please just check the box or let the person know who is verifying your information that you would like a $10 nail trim and that will be added on.  You can get your pet's nails trimmed in Pet-Vet Grooming Salon after your pet gets their vaccinations.  Be sure to save your receipt and show the nice ladies in the grooming salon your receipt to get the $10 nail trim!
On the registration form there is the option for additional vaccines. The bordetella vaccination prevents kennel cough and is highly recommended for dogs that regularly board or go to a grooming salon. It is an additional $15.
The feline leukemia vaccination is offered as an additional vaccine for cats. The benefit of this vaccination is to prevent leukemia in cats that are older than 12 weeks. This vaccine is recommended for cats that are outdoors, in multi-cat household or in an environment of unknown status. It is an additional $15.
The canine flu vaccination is offered for dogs older than 6 weeks of age as an aid in the control of disease associated with one of the canine influenza infections. This vaccine is recommended for dogs who are regularly grooming and/or dogs who travel often. The vaccine has been demonstrated to reduce the incidence and severity of lung lesions as well as the duration of coughing and viral shedding. It is an additional $30.
There is also options on the registration form to purchase an engraved name tag for your pet or to get intestinal dewormer which will also be on sale on these 3 days. The dewormer is a tablet that treats tapeworms, hookworms and roundworms and goes based on weight. Please have an idea of how much your dog weighs if you are interested in purchasing this product. We will have a scale available outside on the east side of the building for customers to weigh their animals if needed.
STEP 2: PAY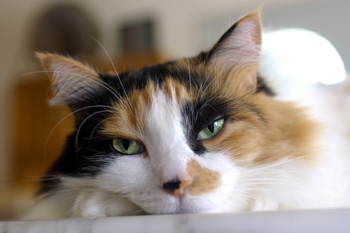 Inside Pet-Vet Supply please feel free to shop around! Our flea and tick products are all Buy One Get 1 50% OFF so be sure to stock up on your favorites (excludes heartworm medicine like Trifexis). We have everything your pet could need or want inside the store, so please look around or ask one of our staff members for help and we will be there to assist you with whatever you need.
Take your registration paper (and any other goodies you have found in the store) to the registers. If you have one of our rewards cards please have it out and ready to go. If you don't and would like one please have your driver's license out and we will get you signed up. For more details on the loyalty card please click here. Rewards cannot be redeemed on sale items but can be acquired for future purchases.
STEP 3: Vaccinations
After paying, please take your registration paper marked paid by a Pet-Vet employee outside to the east side of the building where there will be stations with employees at computers to verify your information or add new animals. When you enter the double doors to Pet-Vet Animal Clinic, you will be handed your pet's rabies tag and certificate. Then, a staff member will guide you into a room where your pet will be vaccinated.
STEP 4: CELEBRATE
Congratulations, your pet is safe for one year! You just saved at least $30 per pet! Thank you for visiting us and please give us a call with any questions 733-4648!